It's time to find new ways to manage diabetes.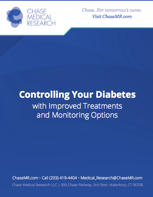 Learn how to control diabetes and how to get the most out of your treatment regimen.
Find more monitoring options and improved treatments, to get on the path to a healthier life.
Here's what's in the eBook:
Diabetes monitoring options
The different types of treatments available
Tips to improve doctor visits
To download the eBook, please fill out the form to the right.